Description
An 8 Week Transformation Program for HEALTH without diets, FREEDOM with food & CONFIDENCE in your body.
In a world where more women are dieting than ever before and body image pressure is at an all time high, creating peace with food and confidence with the skin you're in is key to FREEDOM, HEALTH & CONFIDENCE.
THIS PROGRAM IS PERFECT IF YOU….
Are exhausted from feeling like food rules your life,
Feel like weight is a constant battle and drain on your energy,
Think about food, weight and body image more often than you'd like to,
Know what you 'should' do but find it impossible to stick at anything in the long-term,
Eat in secret and experience shame around food,
Long for a better relationship with food,
Would like better body image (and probably feel like that's a distant dream!),
Value health and want to feel congruent with those values,
Want to increase your energy and feel good without restriction or punishment,
Developing nourishing habits,
Cultivate self-care,
Feel more confident and positive about your body image?
The Keys To Food Freedom & Body Confidence
DIET AWARENESS
There's always a reason for why we do what we do, despite knowing what we know. Discover why diets don't work and how to reclaim your health.
SELF-AWARENESS
Befriend your body and get back in tune with your natural appetite. Start eating in a way that makes you feel good, comfortably full and deeply satisfied.
SELF-CARE
No human ever hated themselves healthy! In this 8 program, you'll discover how to embrace a self-kind, compassionate approach to food and unlock lasting rituals for peace and nourishment.
What's Included In The Program?
This isn't your typical online program...Our content isn't pre-recorded; we know you have questions and deserve live support!
This program is delivered over 8 weeks to help you get off the diet yo yo cycle and back in control with a healthy relationship to food. Better yet, you'll be part of supportive community of women who are in this with you!
Each week, you'll receive a workbook and supporting resources to complement a 1 hour workshop, which is streamed live each week, just as if you were attending a workshop with Kali. You can ask questions, connect with women and learn from others as you progress through the course.
The course is divided into 4 modules (each module delivered over two weeks), which progressively give you the tools to experience health, freedom and body confidence:
Module 1
Unpacking weight science:

Why haven't diets worked for me before?

Why health changes often don't 'stick' (and how to change that)

Principles of the non-diet solution

Personal Goal & Intention Setting

Making peace with the past…(Why do we do what we do with food, despite knowing what we know?)

Separating self-esteem from food & our weight

The Self-Compassion Mindset

Two secret weapons for building a healthy relationship with food

Why does body image matter? (And influence our health)

Embracing your body – the first brave step
Module 2
Foundations of Mindful Eating:

What is mindful eating & what can it do for me?

How to create more peaceful meal times

How to eat more mindfully

Strategies to increase your satisfaction with food

Tools to understand and work with food cravings

Creating a positive food environment

Understanding & befriending your appetite

How to tune into your body's natural hunger cues

How to understand your body's unique nutrition needs

Embracing your body – the next step
Module 3
Exploring our emotional landscape with food

Understanding 'overeating' and strategies to deal with overeating episodes

What should I eat?

Getting up close and personal with Intuitive Eating:

What is Intuitive Eating?

How do I eat intuitively (when all I want is chocolate?!)

Debunking common myths & fears about intuitive eating

Eating for all-of-life health (not just physical vitality)

Breaking down 'good food' & 'bad food' barriers to your wellbeing

The 'feel good' approach to food

Dietary Patterns vs Being On A Diet

Embracing your body – the third step
Module 4
The role of stress in our: 

Metabolism, 

Biochemistry & 

Food choices

Strategies for managing stress from a metabolic & nutritional perspective

Ideas for All Day Nourishment

Strategies for self-care

The power of positive body image (and how to really ramp this up)

Joyful Movement

Goal Reflections

Finding the right support
You'll also receive:
A Printed 60 page copy of the Freedom From Dieting eBook,
Access to a Private Facebook Group with daily check ins and motivation,
A weekly 1 hour Live Facebook Group Call to ask questions, get feedback and gain extra insights, tips and tricks,
A Meal Planner Guide Book (for making meal prep joyful and easy, not restrictive!),
KEY DATES:
This program kicks off on May 27th and runs for 8 weeks. It's totally okay if you can't make workshops live…Although we encourage it (so you can get questions immediately answered), you can always listen later – there's also loads of support available in the private Facebook Group.
May 20th – you'll receive pre-workshop booklets & reading via email
LIVE WORKSHOPS (delivered via live webinar, it will be recorded so that you can listen back)
May 27th – 6pm to 7pm
June 4th – 6pm to 7pm
June 11th – 6pm to 7pm
June 18th – 6pm to 7pm
June 25th  – 6pm to 7pm
July 2nd – 6pm to 7pm
July 9th  – 6pm to 7pm
July 16th – 6pm to 7pm
Facebook LIVE in Private Facebook Group: Check In, Motivation + Q&A (recorded so you can listen back later)
Friday 31st May – 7pm
June 7th – 7pm
June 14th – 7pm
June 21st – 7pm
June 28th – 7pm
July 9th – 7pm
July 16th – 7pm
July 23rd – 7pm
WHERE:
Two weeks before the FLOURISH Course kicks off, you'll receive access to webinar links (for the weekly live workshops) and the private FLOURISH Facebook Group (for weekly check in calls and group forum). You'll also receive weekly emails during the program with booklets, worksheets & supporting materials.
INVESTMENT: Early Bird Registrations Now Open!!!!
Usually: $199
NOW ONLY: $149 (SAVE $50!!!)
*Payment plans available upon request.
BOOKINGS & INQUIRIES: 
Online – register your space for the early bird price via the links below
Phone – 0411 581 945
Email – info@myfoodculture.com
About your host, Kali Gray APD
Kali is a Body Confidence expert and registered Dietitian. After battling with disordered eating and body image for ten years, Kali is passionate about helping other women break free from food worry, feel confident with their body image and make peace with food. It's so much better on the other side!
Kali runs coaching programs, group courses and cooking workshops. You can find out more at www.myfoodculture.com or head to Instagram and Facebook. Kali can also be contacted directly via info@myfoodculture.com.
---
WHAT DO OTHERS SAY ABOUT WORKING WITH KALI?
"An amazing experience. Kali from "My Food Culture" was extremely knowledgeable, easy-going and friendly. Kali made our Corporate Wellness Workshop fun and interactive, our people loved Kali's approach to food and the value she placed on the importance of feeling good about yourself. I would highly recommend Kali as the perfect accompaniment for your next corporate health and wellbeing engagement."
"Kali is amazing! She plans her events with thought and care, ensuring that they are informative and relevant to the time of year and current food trends. Kali's presentation is second to none, having considered every detail and possible requirement. I would thoroughly recommend attending any of her events or to work with her in planning food education events."
"I was lucky enough to attend Kali's Seminar on Freedom from Dieting and was seriously surprised and impressed by how honest and especially informative this was. While telling her story it was so familiar on everyone's faces. I truly believe that most people have some experience with food, to make them where they are now. I loved listening to Kali explain why we should try and find the joy in food and to stop being so obsessed! Loved it, thank you Kali"
"Loved working with Kali and the…team. They made it a sell out event, made the hall and stall beautiful, took care of all the food samples and were generally awesome to work with."
"Kali is incredibly organised, lovely to work with and passionate about everything she does. Everything from pre-event to clean up was a breeze thanks to Kali and her lovely team!"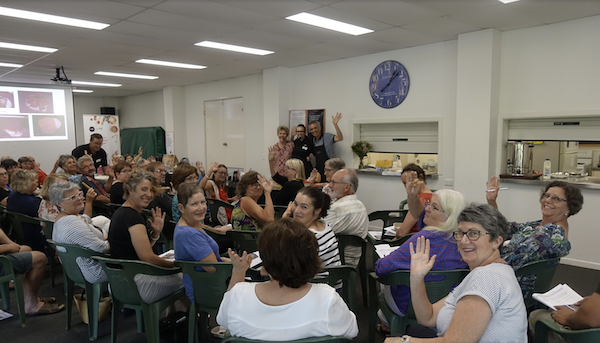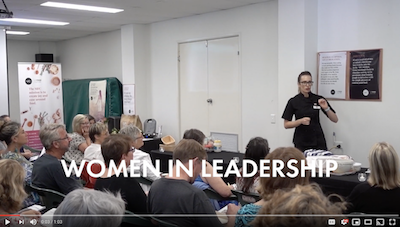 ---